OUR MISSION STATEMENT
Our mission is to change lives in the communities we serve by feeding those in need today, and building a healthly, hunger-free tomorrow.
VISION STATEMENT
We envision a community which has access to sufficient nutritious food. 
SHARE THE HARVEST FOOD PANTRY NEEDS YOUR HELP!
We are looking for regular/consistent volunteers for our Thrift Store/Sort Room, Food Pantry/Warehouse and Garden.
Interested in serving on our Board of Directors? We can use your help, too!
Download applications below.
Share the Harvest Food Pantry
Greenview, Missouri
Share the Harvest Food Pantry serves an average of 800 families a month. In the past 8 years, we have provided 2,880,000 lbs. of food. 50% of the food on our shelves comes from the Food Bank for Central & Northeast Missouri, 35% from local grocery stores and 15% from our local community donations.
We use government guidelines to qualify people. Our food pantry doors are open 3 days a week, Tuesdays from 1-7 p.m. Wednesdays from 10am to 4pm, Thursdays 10 a.m.-4 p.m. We are open in the evening on Tuesday so that people who are working, but earning a minimum income, can come to help stretch their food dollars.
We have USDA food, donations from surrounding communities and fresh produce grown on site. You are allowed to visit the food pantry once per month and must fall within the guidelines established by the government. Please call us if you have any questions, 573-873-5855.
We are housed in a 13,000 sq. ft. facility that was built in 2012 with the assistance of a Neighborhood Assistance Grant. It houses our  Thrift Store, Food Pantry, and storage.  If you are able to help us in any way, please contact the office.
Share the Harvest Food Pantry
Food Pantry hours:
Tuesday 1-7
Wednesday 10-4
Thursday 10-4
At your first time visit, please bring social security card, a valid state id, and proof of address.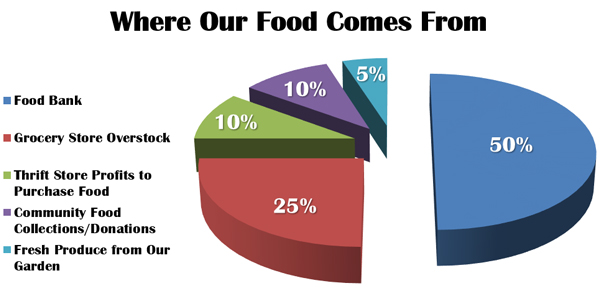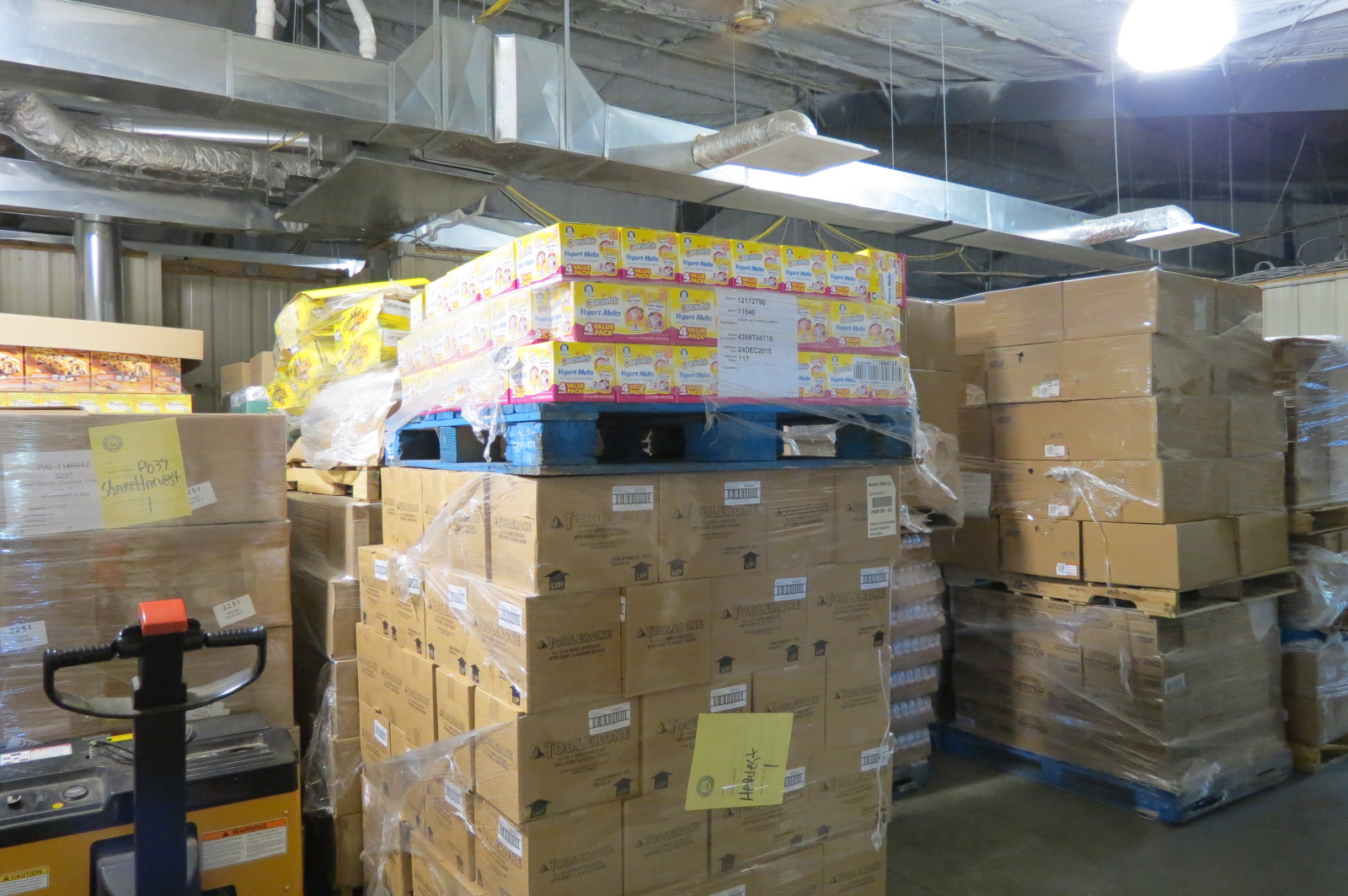 Food Arrives
Share the Harvest Food Pantry relies on 50% of our food from; The Food Bank for Central & Northwest Missouri in Columbia, MO. It is such a blessing to have this available.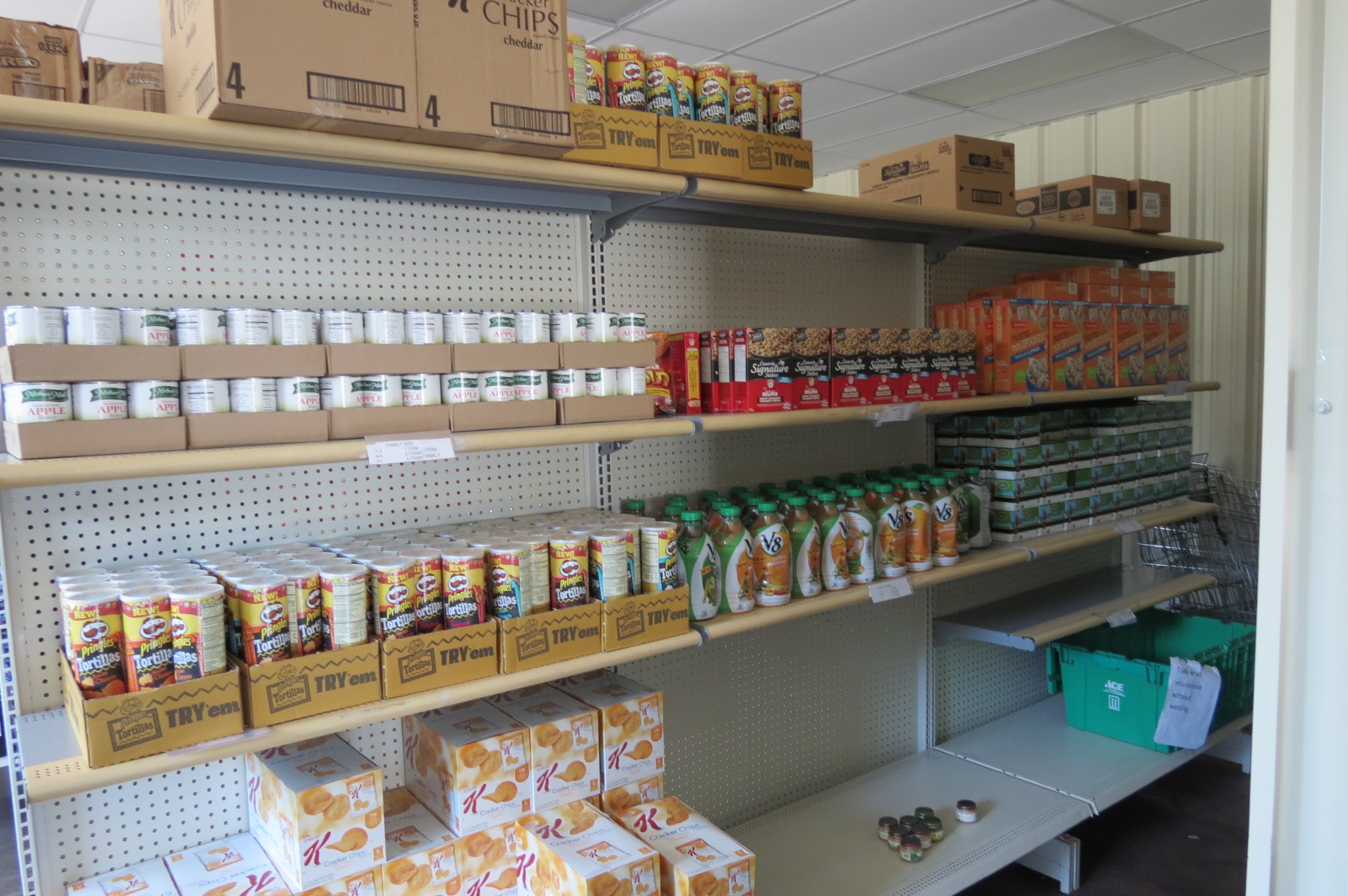 Stocking Shelves
Volunteers sort the donations into different categories to facilitate efficient use of storage space.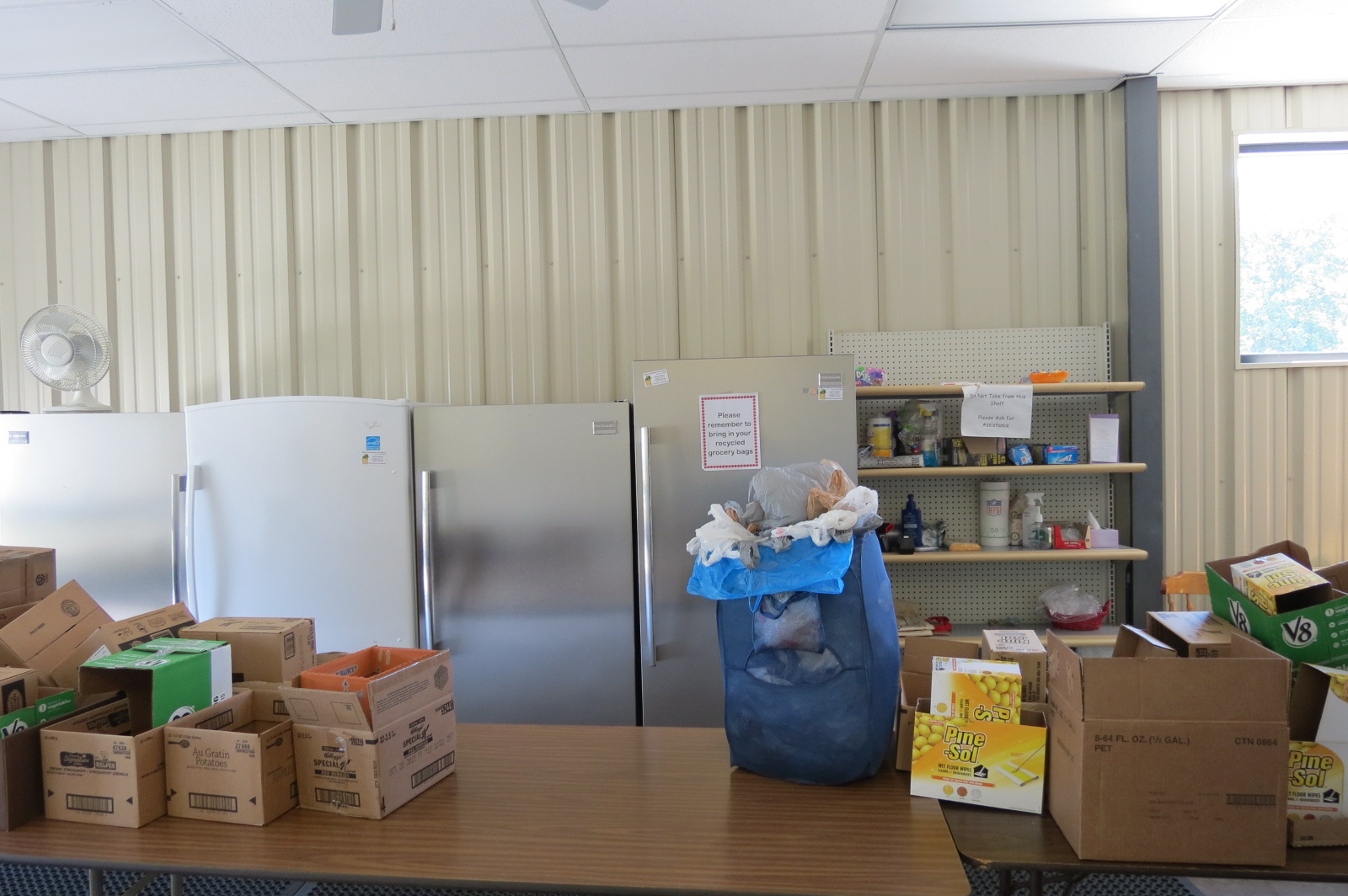 Choosing Items
We allow clients to pick out their own food as to not pack up something that they may not like or may just throw away. We try to reach the goal of each person receiving 28 pounds of food each month.
Director
Pantry/Warehouse Manager
Thrift Store Manager
Garden Associate
Shana Aubuschon
Colleen Irons
Candace Harned
Pam North
President
Vice President
Secretary
Treasurer
Member
Member
Lorrie Askeland​
Vacant
Dr. Mary Pat Brooks
Curt Kempf
Mariah Swinker
Jacob Seidel

Share the Harvest Food Pantry
AND JUSTICE FOR ALL
In accordance with Federal law and U.S. Department of Agriculture (USDA) civil rights regulations and policies, this institution is prohibited from discriminating on the basis of race, color, national origin, sex, age, disability, and reprisal or retaliation for prior civil rights activities. (Not all prohibited bases apply to all programs.)
Program information may be made available in languages other than English. Persons with disabilities who require alternative means of communication for program information (e.g., Braille, large print, audio tape and American Sign Language) should contact the responsible State or local agency that administers the program or USDA's TARGET center at 202-720-2600 (voice or TTY) or contact USDA through the Federal Relay Service at 800-877-8339.
To file a program discrimination complaint, a complainant should complete a Form AD-3027, USDA Program Discrimination Complaint Form, which can be obtained online, at
https://www.usda.gov/oascr/how-to-file-a-program-discrimination-complaint
, from any USDA office, or by calling 866-632-9992, or by writing a letter addressed to the USDA. The letter must contain the complainant's name, address, telephone number, and a written description of the alleged discriminatory action in sufficient detail to inform the Assistant Secretary for Civil Rights (ASCR) about the nature and date of an alleged civil rights violation. The completed AD-3027 form or letter must be submitted to USDA by:
Mail:    U.S. Department of Agriculture
            Office of the Assistant Secretary for Civil Rights
            1400 Independence Avenue, SW
            Washington, DC  20250-9410
Fax:    833-256-1665 or 202-690-7442
THIS INSTITUTION IS AN EQUAL OPPORTUNITY PROVIDER.