Share the Harvest's Food Pantry's mission is to help feed the hungry. The Food Pantry provides once per month food in a friendly store environment where qualified families can shop for free food that meets their needs and desires. Share the Harvest also operates a Thrift Store that resells donated, quality household items.
Share the Harvest Food Pantry
Greenview, Missouri
Share the Harvest Food Pantry is currently now serving approximately 1,000 families, 3,500 people each month. This equals distribution of 100,000 lbs. of food each month. In the past 8 years we have provded 2,880,000 lbs. of food. 50% of the food on our shelves now comes from the Food Bank for Central & NortheastMissouri, 35% from local grocery stores and 15% from our local community donations.
We use government guidelines to qualify people. Our food pantry doors are open 3 days a week, Tuesdays from 1-7 p.m. Wednesdays from 10am to 4pm, Thursdays 10 a.m.-4 p.m. We are open in the evening on Tuesday so that people who are working, but earning a minimum income, can come to help stretch their food dollars.
We have USDA Commodities, donations from the community plus produce grown on site. You are allowed to visit the food pantry once per month and must fall within the guidelines established by the government. Please call us if you have any questions, 573-873-5855.
We are housed in a 13,000 sq. ft. facility that was built in 2012 with the assistance of a Neighborhood Assistance Grant. It houses our  Thrift Store, Food Pantry and storage.  If you are able to help us in any way, please contact the office.
Share the Harvest Food Pantry
Food Pantry hours:
Tuesday 1-7
Wednesday 10-4
Thursday 10-4
First time visit please bring social security card for each member in household you are picking up for.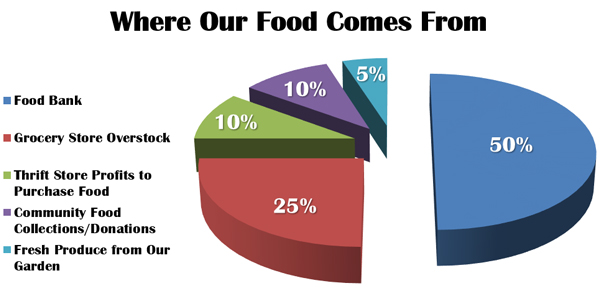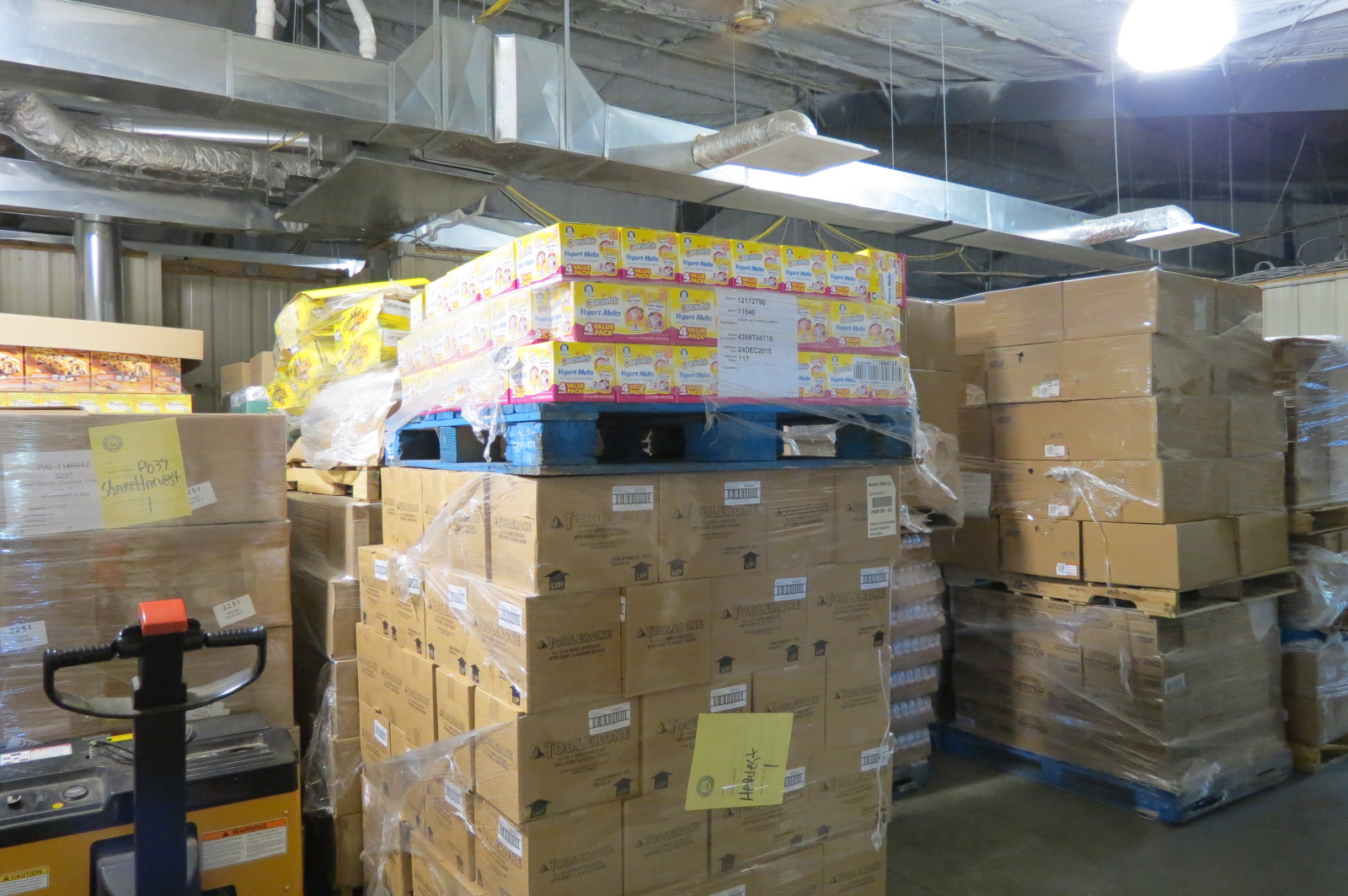 Food Arrives
Share the Harvest Food Pantry relies on 50% of our food from; The Food Bank for Central & Northwest Missouri in Columbia, MO. It is such a blessing to have this available.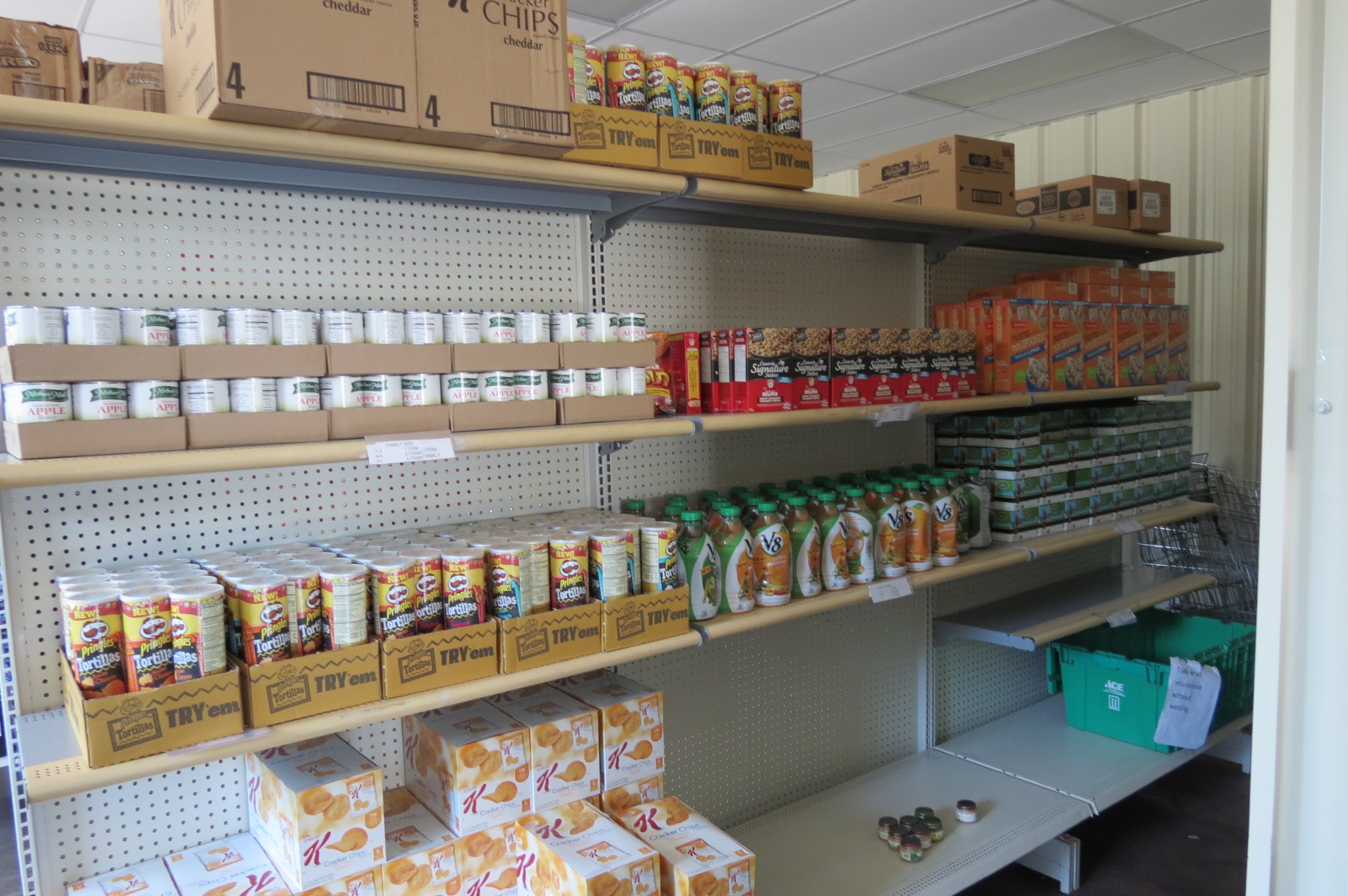 Stocking Shelves
Volunteers sort the donations into different categories to facilitate efficient use of storage space.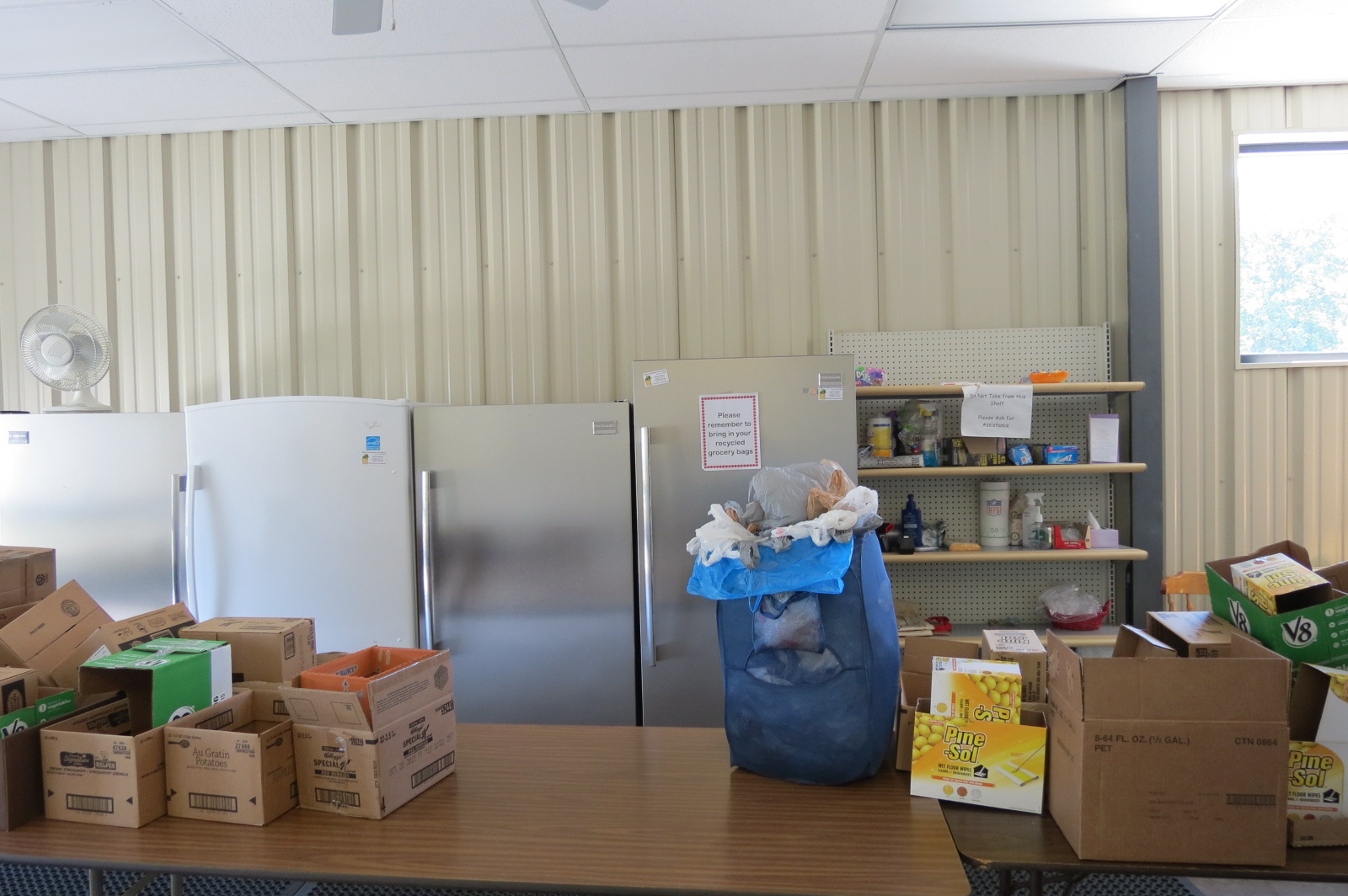 Choosing Items
We allow clients to pick out their own food as to not pack up something that they may not like or may just throw away. We try to reach the goal of each person receiving 28 pounds of food each month.
STAFF
Co-Director                      Shana Aubuschon
Co-Director                      Joe Myers
Garden Manager            Sheila Morse
Board of Directors
President                         Patrick Logue
Treasurer                         Sandy Olms
Secretary                         Joe Long
Member                           Wayne Marlow
Member                           Jon Perry
Member                           Dale Horchner

Share the Harvest Food Pantry
NEWSLETTERS