Our History
In 2004 a group of volunteers opened a Youth Center in Greenview to serve the West Side of the Lake in Camden County.   It quickly became apparent that there was also a big need for food for the youth and their families.
In 2005, Share the Harvest Food Pantry and Thrift Store was established by a community group that recognized a need to provide food to families and was dedicated to addressing the need. In the first month, Share the Harvest Food Pantry served 100 families (in 2015 the pantry is serving 1000 families each month). The food was distributed in two small buildings. Families (clients) had to wait in line outside no matter the weather.
Realizing resources were not sufficient to sustain the pantry, the thrift store was opened in order to provide income to help sustain the pantry. In 2007, Share the Harvest Food Pantry was awarded several private grants and was able to hire a director and purchase property for the facility.
As the organization continued to grow, additional space for the pantry was needed. In 2009, a Neighborhood Assistance Program Grant from the State of Missouri was awarded to construct a new 13,000 square foot building to replace the two small buildings on the property. Construction began in 2010 and was completed with the help of many volunteers in 2011.
In 2013, a grant was received from the United States Department of Agriculture, Natural Resources Conservation Service, to construct a 30X75' high tunnel garden.   A garden was immediately planted, enabling the pantry to provide fresh produce to many families the same year.
Share the Harvest Food Pantry and Thrift Store is guided by a Board of Directors and managed by dedicated staff, but the many hours of volunteer work is what has kept the pantry open.
The Food Pantry is open three days a week and one evening to make it more convenient for our clients unable to come during the day.
The Thrift Store is open six days a week and one evening.
In 2013, volunteers gave 9,360 hours for a value of $215,935.
Food provided in the last year to Share the Harvest Food Pantry from the Food Bank for Central and Northeast Missouri, as well as the local grocery stores and the community had a total value of $2,064,000.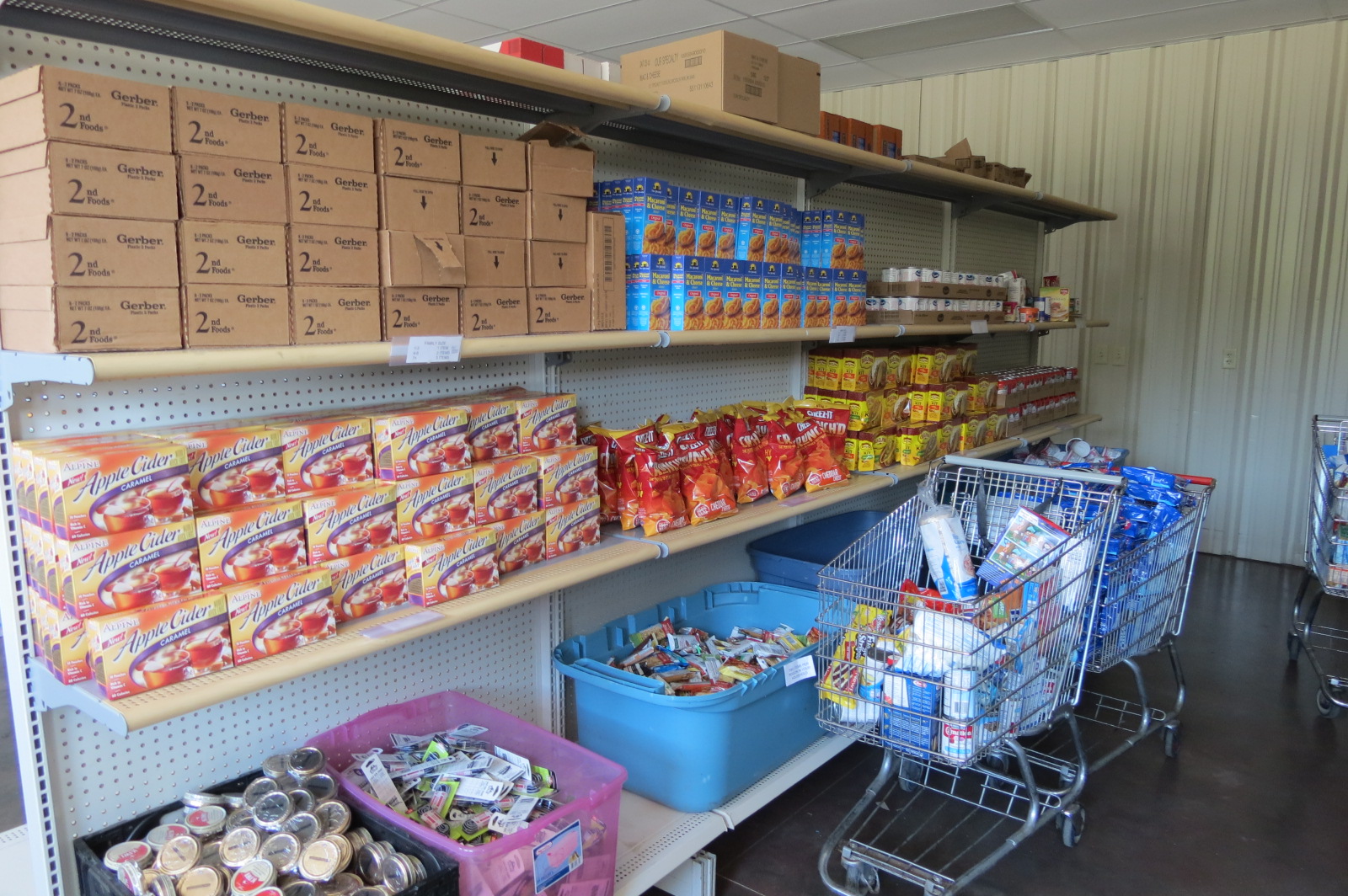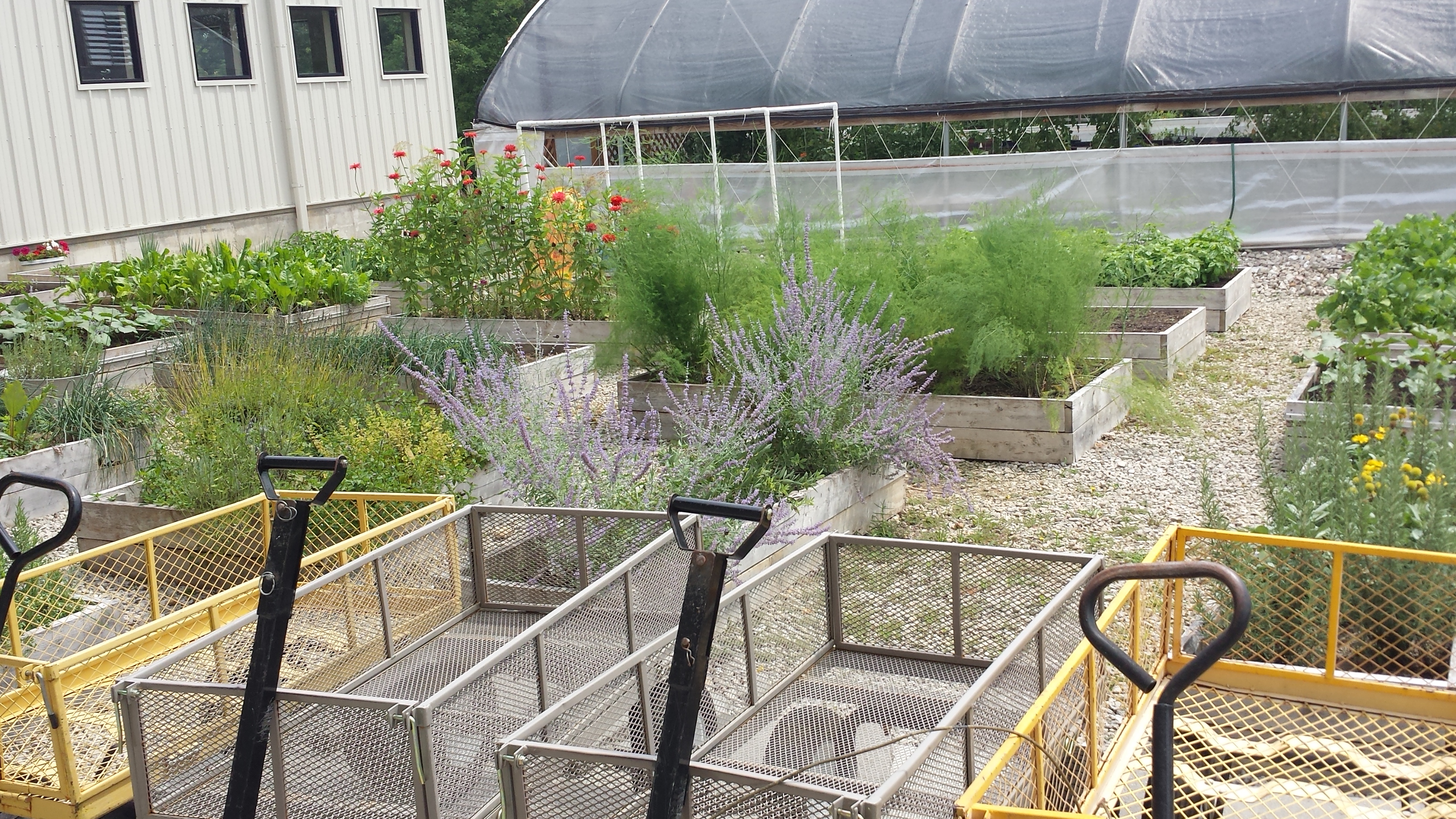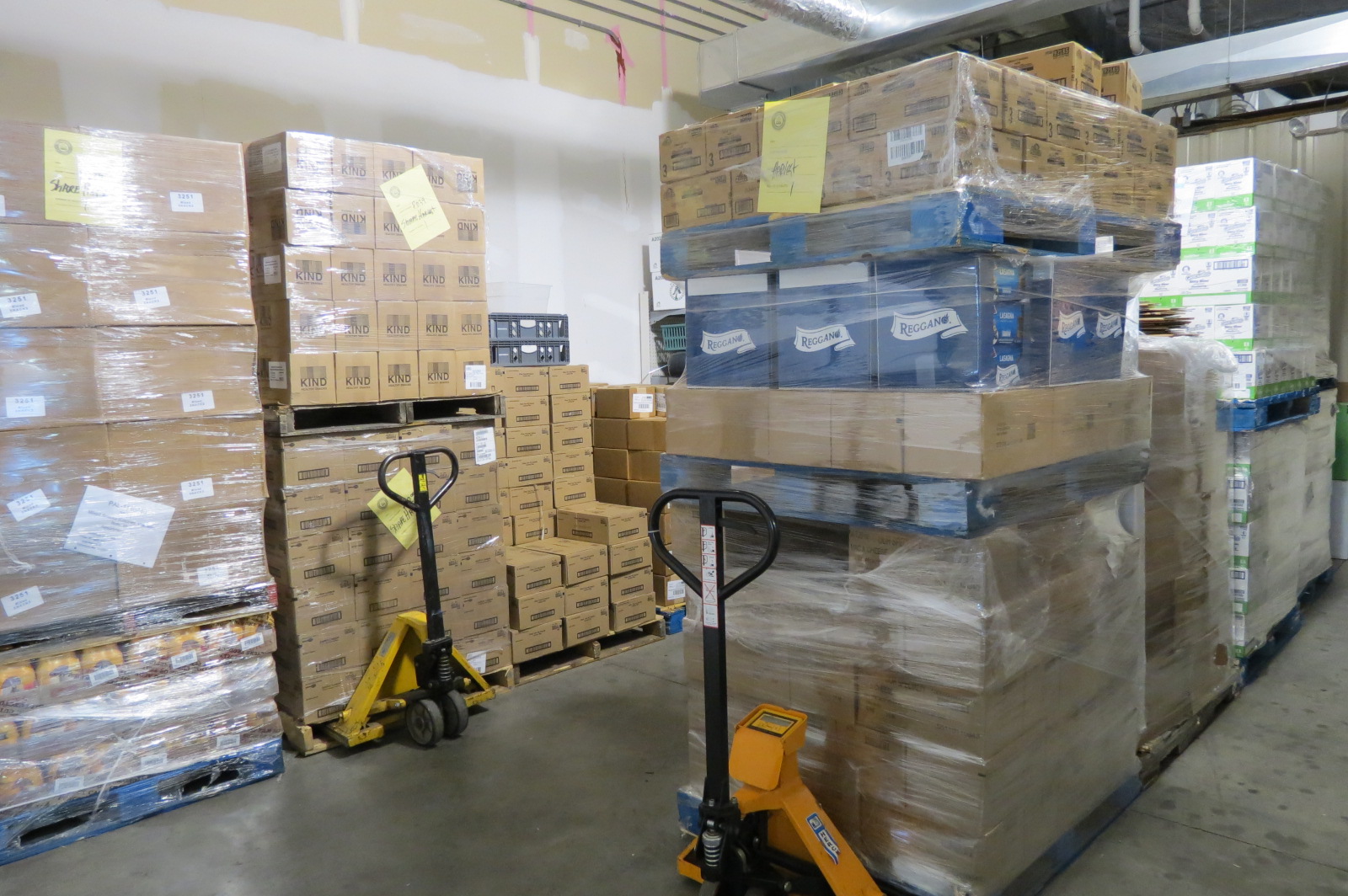 Pictures from Our Beginning